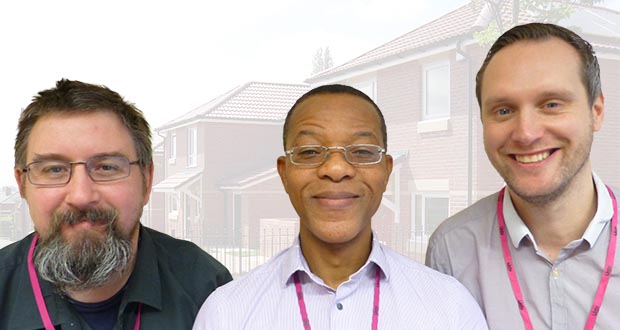 Welfare Support and Advice
---
How can Unity help?
If you are struggling to pay your rent (or other bills) there are a number of staff at Unity who may be able to help you.
Income Management Officers
If you are struggling to understand your rent statement or need some help managing your rent account, you should speak to one of our Income Management Officers. They can help you come to an arrangement about how you can clear any arrears you might have at a rate that you can afford, and help you to maintain your tenancy by ensuring that you are able to keep up with rent payments.
Online tools
If you need practical advice about how to manage debts or cut your spending, use our Online Budgeting Tool.
To maximise your income by claiming all the benefits you are entitled to, use our Benefit Calculator.
Our Income Management Officers can help you use either tool and will support you in following the advice provided.
Call Sam on 0113 200 7737 (click here to email), Matthew on 0113 200 7733 (click here to email) or Russell on 0113 200 7752 (click here to email) if you could benefit from some free help and advice.
Employment Services
If finding work could be the answer to your money worries, why not talk to someone from Unity's Employment Team? The Team can offer you free, one-to-one employment and careers advice tailored to your needs. Click here for more information.
Where else can I get help?
If you are experiencing difficulty paying your rent, we understand that you may wish to talk to someone else about it other than your landlord. You could try these organisations:
For more information please download one of our leaflets by clicking the link at the side of the page.