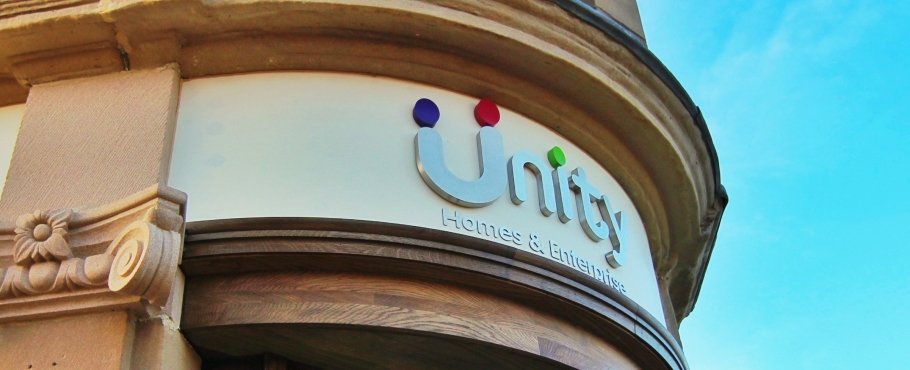 Unity Homes & Enterprise
---
Supporting BME communities while building sustainable neighbourhoods. The fundamental goal of "Unity Homes & Enterprise" is to provide choice, while improving life opportunities and addressing inequalities.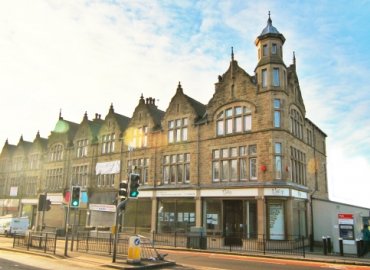 About Unity Housing Association
Unity Housing Association is an organisation committed to building strong sustainable neighbourhoods through the provision of high quality housing and social and employment opportunities.
We are a modern, successful and visionary organisation that understands and represents the needs of all tenants of all ethnic backgrounds.
Unity was formed in 1987 with the aim of building a strong, BME-led, community housing association to meet the housing needs of black and minority ethnic communities throughout Leeds.
Three decades have since passed and Unity continues to be the lead BME housing association in Leeds delivering a range of housing and regeneration services as well as playing an important strategic role in the city.
For over 30 years Unity Housing Association has been providing choice, improving life opportunities and addressing inequalities. Our initial focus was on the Chapeltown area, we have since spread into neighbouring Harehills, across the city to Beeston and then most of the other inner city areas of Leeds. We have now expanded our property base to include Kirklees.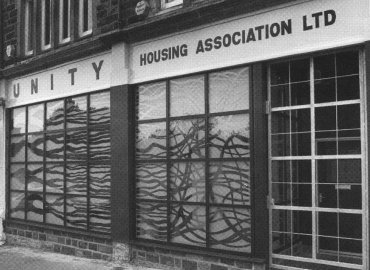 Supporting BME Communities
Unity Housing Association serving BME communities since 1987
Unity began life in the Chapeltown area of Leeds working largely with the Black Caribbean community and then spread into the adjoining area of Harehills which has a large mixed Asian community.
Unity quickly broadened its focus to tackle the full range of housing needs of the BME communities across the city as a whole, with the aim of extending housing choice and improving integration. By 1997, when a ten-year review was undertaken, Unity was providing nearly 700 newly built or refurbished homes in some of the most deprived areas of the city.
In 2000 the association established a subsidiary company, now called Unity Enterprise. We are driven by offering both housing and business tenants a responsive and high level of customer service.
By 2021 Unity has added over 1300 affordable homes to local housing stock. We continue to be involved in regeneration and encourage enterprise to fuel the local economy. Our tenants play a growing role in everything we do. At Unity Housing Association it's very much business as usual. We're simply getting on with the job, as we look forward to the future – whilst celebrating our past.
Today, Unity is a thriving organisation totally committed to building strong sustainable communities through the delivery of the very best housing, social and employment opportunities.
1987
1988
1990
1991
1993
1994
1997
1998
1999
2000
2002
2005
2007
2009
2011
2012
2013
2015
2017
Back
Current
Forward
1987 - Unity Housing Association is born
Following a meeting at the Roscoe Church, Chapeltown – The decision Is made to establish Unity Housing Association.
"When we met that Saturday … I never dreamed we would achieve this much."
Georgina Webbe, founder member

1988 - Unity has it's first 13 homes
Unity's property portfolio stands at 13 properties

1990 - Unity increase housing stock to 68 homes
Unity's property portfolio increases to 68 properties including 30 as part of the organisations first development programme

1991 - Unity open new development scheme - Unity Close, Leeds
The Right Reverend Bishop Wood of Croydon and Housing Corporation Board member opens Unity Close a scheme of 20 family homes that takes the portfolio total to 159

1993 - Unity Housing Association appoint a new Chair
Clinton Cameron MBE becomes Chair; Unity adopts a 3 year business plan which sets out future growth, development and direction

1994 - Unity's new office - Chapeltown Road, Leeds
Unity moves into its new offices on Chapeltown Road. The office incorporates a striking new architectural frontage called "tangled roots."

1997 - Unity's 10th birthday
Unity celebrates its first decade and demonstrates its maturity with improved accountability and more rigorous governance procedures
1998 - Unity's special guest
Unity's reputation spreads far and wide with a visit from South African housing minister Mrs Sankie Mtlembi-Manhanyele. It also completes its first 'in-house' development scheme

1999 - Unity Housing appoint a new Chief Executive
Ali Akbor is appointed Chief Executive of the Association. Housing stock climbs to over 800 and the first Tenants' Forum meets.

2000 - Unity Property Services is established
Unity takes over management of Chapeltown & Harehills Enterprise Ltd and sets up Unity Property Services now Unity Enterprise.

2002 - 15 successful years
Unity celebrates 15 successful years. Chairman Clinton Cameron MBE reflects on a proud past and predicts plenty of challenges in the future

2005 - Unity a growing "Enterprise"
Unity Enterprise, through Chapeltown Enterprise Centre and Unity Business Centre, offers over 90 workshops for local business and enterprises

2007 - 'Brand' new era
Unity launches its new brand which reflects its growing reputation both locally and regionally

2009 - Unity achieves 'Investor's in People' award
Unity achieves 'Investors In People' and takes over management of the Leeds Media Centre

2011 - Unity building for the future
Unity continues to build and invest in its existing properties with new developments across Leeds

2012 - Unity Housing Association's 25th anniversary
Unity Housing Association celebrates "25 years" of being a leading BME housing association in Leeds.

2013 - Unity Housing Association restored to former glory
The building underwent a dramatic transformation and has been restored to how it would have appeared in its Victorian heyday.

2015 - Our first development outside of Leeds
Unity completed our first development outside of Leeds – Trinity Court in Huddersfield

2017 - Unity Housing Association celebrates pearl anniversary
Unity celebrates another milestone after 30 years of supporting BME communities while building sustainable neighbourhoods
Previous year
Next year