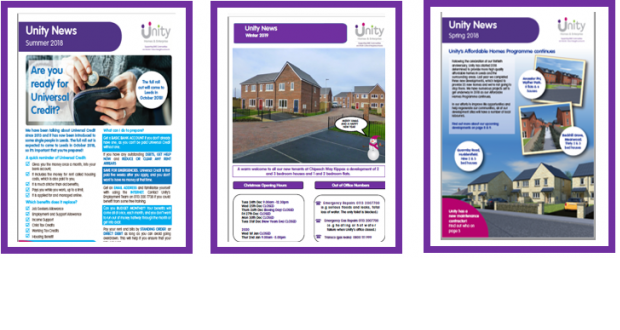 Newsletters
---
Do you know what's happening at Unity?
Keep up-to-date on all the latest news with our quarterly newsletter "Unity News"
We publish a newsletter every three months, the newsletter is designed to give you an insight into what is happening at Unity.
Usually includes:
Latest news relating to Unity or the local community
Top tips on maintaining your home
Events that will be taking place at Unity (for instance, tenant consultations)
and much more.