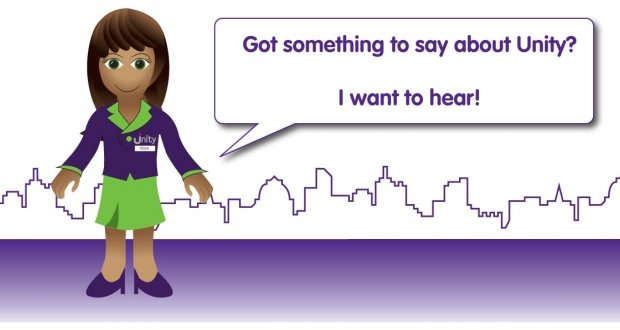 Service Standards
---
Our Standards
Unity Housing Association is committed to providing the best service to you.
Tell Tessa
We want to make sure we always offer you the best service possible, to do this it is important to receive feedback from you. There is a contact form on this page called 'Tell Tessa' – so get in touch and let us know how you feel about the way we are performing.
Tenant Empowerment & Service Standard Agreement
We have created a booklet called TESSA, which stands for 'Tenant Empowerment & Service Standard Agreement'. In it you will find details about what you can expect from us a landlord, our targets and how we monitor our performance. You can download a copy of TESSA from this page.
Tenant Scrutiny Panel
As a Unity tenant you have the right to look closely at the services Unity provides and to have influence over the things that affect you. Our Scrutiny Panel meets every three months to closely examine how Unity is performing.
What's in it for you?
Meet with like-minded people
Influence decisions that affect you and the business
Enhance your CV and committee skills
Travel expenses reimbursed and free refreshments provided
Interested? Please contact our Tenant Involvement Officer Chris on 0113 200 7751 for more details or click here to email him. Certain skills and regular attendance are required to be a member of the Scrutiny Panel.
Key Performance Indicators
We want to provide you with the best service possible, which is why we constantly monitor our performance. We will report to you our performance on a quarterly basis and you will be able to download a report from this page.