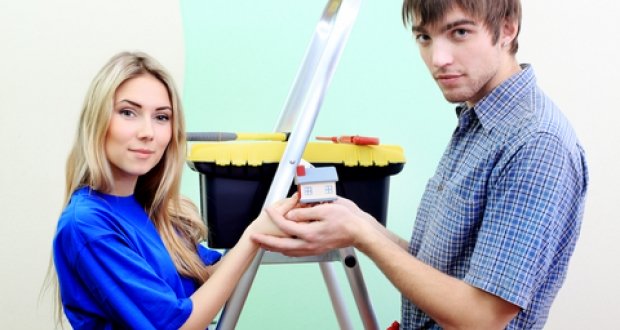 Repair Responsibilities
---
Unity's Responsibilities
Unity is responsible for repairs and maintenance caused by wear and tear to the following:
Drains, gutters and external pipes
The roof (including chimneys)
Outside walls, outside doors, window sills and frames, window catches (including external painting and decoration)
Internal walls, floors and ceilings (excluding laminate flooring, carpets, etc), doors and door frames, door hinges and skirting boards (but not including internal painting and decorating).
Pathways, steps or other means of access
Plasterwork (excluding damage caused by redecoration works)
Integral garages and stores
Boundary walls and fences
Basins, sinks, baths, toilets, flushing systems and waste pipes
Water heaters, fitted fires (installed and provided by Unity)
Central heating
Electrical equipment and circuits installed by Unity (but excluding satellite dishes, Digital TV cables, telephone cables, etc).
Tenant's Responsibilities
As a tenant you are responsible for the following:
Repairs to your own fixtures and fittings (curtains rails, cookers, etc)
Replacing light bulbs and fluorescent tubes
Internal decorations
Anything that belongs to you
Blocked sinks, blocked waste pipes and blocked toilets (due to misuse)
Any repairs to Unity's property (including your home) that have been caused by willful damage, negligence or misuse either by you, your family or your visitors.
Your garden, it's important you keep your garden tidy, cutting grass or hedges and removing litter.
Any trees in your garden are your responsibility, so that would mean pruning or clipping.
Making your own improvements
You do not need permission to…
Put up shelves or pictures. Please take them down and fill in any holes when you move.
Plant flowers or small shrubs (as long as you don't share your garden with other tenants).
Put up curtain rails or blinds
You do need permission to…
Replace doors, tiles or light fittings
Get satellite or cable installed
Put laminate flooring or fitted wardrobes
Put up new fencing or window leading
Build a shed, lean-to or conservatory
Lay paving, decking or a parking area
Fit a burglar alarm or shower
Replace any of Unity's fittings (e.g. taps, fires, etc.)
Do any structural work
If you want to do something that is not on the list, please get in touch with us and ask permission before you begin any works on your home. To get permission, please write to us, giving as much information as possible about what you want to do. If you're not confident at writing, speak to our staff, who will write down a statement for you. We will let you know within 10 working days.
Tenant Recharges
If a repair is your responsibility and you ask us to do it for you, we will not order our contractors to do it until you have paid us in full. It may be cheaper for you to get your own contractors to do the work. Sometimes we have to repair things that are not our responsibility.
For example, if you leave your bath running and it brings the ceiling down, it's your responsibility to fix it. However, Unity might have to repair it quickly for healthy and safety reasons. You are still responsible for the cost and will have to pay us back. We call this a tenant recharge.
If our property is damaged because you have failed to report a repair (for example a water leak damages our woodwork over time), you may have to pay for putting it right. Before we recharge work to you, we will (wherever possible) let you know how much it will cost and will give you the chance to repair it yourself. We will offer you the opportunity to repay us in affordable instalments. If you refuse to pay, we will not transfer you to another home or give you a good tenant reference.
Contents Insurance
Did you know that Unity Housing does not insure your furniture and personal possessions? While many people often hope that nothing will happen to their belongings, sometimes things can go wrong unexpectedly.
Unity Housing Association can help our tenants and residents obtain home contents insurance easily and at a price that is affordable. With a special scheme called My Home arranged in conjunction with the National Housing Federation and Unity Housing Association tenants and residents can protect their belongings and gain peace of mind knowing if the unexpected happens they have cover.
My Home offers you an affordable insurance policy where premiums can be paid fortnightly, or monthly by cash using a swipe card as well as by direct debit or annually. Other benefits include:
Pay as you go: fortnightly or monthly by cash, monthly direct debit or annually.
No standard cover excess
No minimum home security requirements
Optional extensions available for additional premium
For more information, please download a leaflet by clicking the link at the side of the page, or visit the website