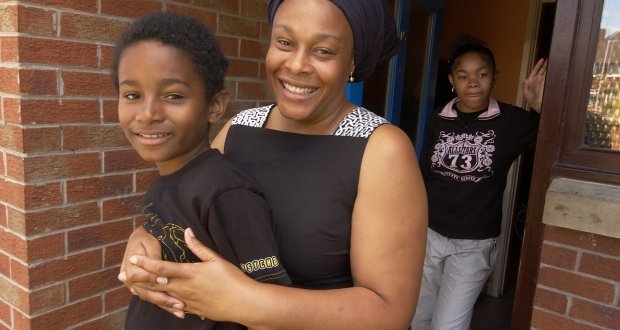 Buying A Home
---
Shared Ownership
What is 'Shared Ownership?'
'Shared Ownership' is a Government funded scheme aimed at helping first-time buyers get on to the property ladder. The scheme lets you buy a share of the property, meaning you don't have to apply for a full mortgage, which increases your chance of being accepted by a Bank or Building Society.
Some shared-ownership schemes are on a part-buy, part-rent basis, so you will have to pay a lower rent on the share of the property that still belongs to Unity.
Who qualifies for shared-ownership?
Shared-ownership is for:
First time buyers who can't afford a home on the open market
Those who earn below the average wage for the area of Leeds
Those that we would not consider for our shared-ownership schemes would be:
People who can afford to buy a home on the open market
People who can't afford to pay mortgage repayments and rent
People who already own a home
How do I apply?
There is a process for purchasing a shared-ownership property:
Find a scheme (all our shared-ownership schemes are advertised in advance)
Get an application form from our office
Complete and return your application form
View the property
Pay Unity £250 to reserve the property (once your application has been accepted)
Find a mortgage provider
Find a solicitor to deal with the legalities of your purchase and inform Unity of your solicitor's details
From this point your solicitors and ours will communicate between each other until a date to exchange contracts is decided, then on completion you will receive your keys to your new home
Can I afford all this?
Before you apply to buy a shared-ownership property, you should ask yourself if you can afford all the other costs that go hand in hand with being a home-owner:
Survey and legal fees – Valuations and solicitors fees
Stamp duty – Tax you pay if your property is over a certain price
Land registry – You have to pay to register yourself as the property owner
Mortgage repayments – if you don't keep up with payments you may lose your home
Rent – is payable if unless you own 100% of your property
Contents insurance – if you want to protect your belonging from damage or theft
Service charge – Even if you own 100% of the property you may still be eligible for a service charge
Repairs – All household repairs will be your responsibility
Council tax – Regular payments must be made
Water and utilities – Regular payments must be made
Further information
If you are interested in purchasing a shared ownership property from us, you can check the Buying a Home. On this page you will find all of our available shared ownership homes.
For more information on 'Shared Ownership' download our leaflet, in the 'Downloads' section at the side of this page.