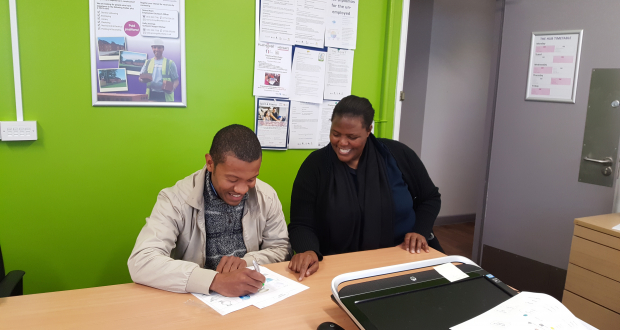 Unity Employment Services
---
Unity Employment Services
Need a hand finding work or training?
Unity Employment Services was established in May 2011 to support Unity tenants and the communities in which they live get back into employment and training.
Each person has an individual reason for unemployment or under-employment. Unity's dedicated Employment Team ensures that each customer has an individual plan tailored to their specific needs.
The Team can help you with practical job skills such as preparing your CV, guidance for job-searching and applications and practising your interview technique.
Being out of work can knock your self-esteem. The Employment Team can help boost your confidence and point you in the direction of any training you need to become job-ready. For instance, they can help with college and university applications.
The Employment Team have already helped secure over 600 jobs, work placements or training opportunities for tenants and local people – but they'd like to help even more! If you, or any member of your household could benefit from The Employment Team's support or guidance then please get in touch.
Call Kelly on 0113 200 7738 or click here to email