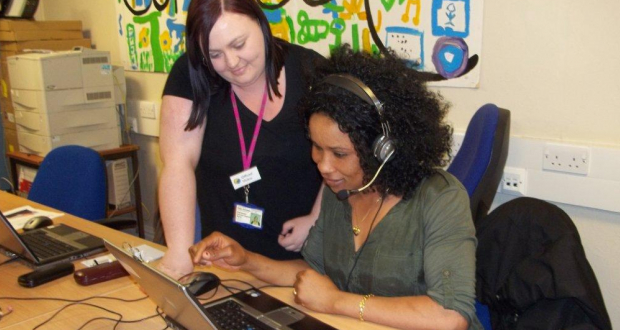 Digital Inclusion
---
Digital Inclusion
Did you know?
The Government intend to introduce Universal Credit to benefit claimants. This means that people claiming a range of benefits will no longer have separate claims for separate benefits but will have to submit a claim for a single monthly payment.
Universal Credit claimants will have to complete an online form. This means that if you need to make a claim you will need access to the Internet.
Also, Jobseeker's Allowance claimants may need to prove that they have been searching and applying for jobs online in order to maintain a claim. You may need to use an online Government service called Universal Jobsmatch in order to do this.
I would like some help from Unity to get online, or I know someone who does.
There are 16 million people in the UK who lack basic IT skills. We can help if you're one of them.
The Internet has opened up a world of wonders for so many people – it is difficult for them to imagine life without it. Whether you would like to be able to search for and apply for jobs online, stay in touch with friends and family using email, or compare fuel tariffs to make sure you are getting the best deal, we can help!
Where else can I get help?
If you have had some experience using a computer but would like to develop your skills, why not try an online tutorial? You can also download a tutorial by clicking the link at the side of this page.
Call Kelly on 0113 200 7738 or click here to email