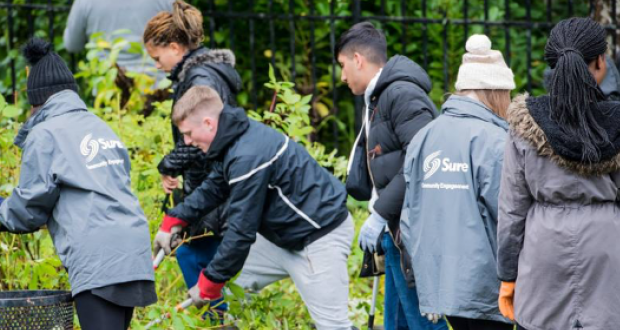 Volunteering
---
Volunteering
To date the Unity Employment Services Team has assisted more than 100 people into volunteering positions.
Volunteering is for anyone from all backgrounds as from the age of 18. Most volunteering roles do not need any training as full training and induction is given by the organisation for the role when you start.
We are here to help match your motivation and expectations to opportunities available through the partner organisations we work with.
Unity's Employment Services can source volunteering opportunities for you.
Voluntary work is a valuable way to gain experience and build confidence. It allows you to work and gain experience in a role that interests you and its brilliant for your CV. Volunteering is a hugely valuable and rewarding experience for both volunteers and the communities they support.
It is an excellent opportunity to learn new skills and boost your employment prospects.
It can enable you to obtain:
Valuable work experience
Good references
An enhanced CV
The employment you have always desired
Volunteering can also be a very rewarding experience with a vast amount of benefits for yourself and community, such as:
Gain confidence by giving you the chance to try something new and build a real sense of achievement.
Have a valuable positive affect on people, communities and society.
Meet different people and make new friends.
Be part of a community and feel part of something outside your friends and family.
Gain experience and sometimes even qualifications.
Challenge yourself to try something different, achieve personal goals, practice using your skills and discover hidden talents.
Our volunteers have a great time, regardless of why they do it
There are various ways that our Employment Services team can support you, both before and during your volunteering. They will:
Match your skills and interests, as well as future aspirations, to current available opportunities
Refer or signpost you to relevant organisations
Support you during the application process, such ascompleting forms or sending CVs
Provide personal references
Case studies
Ruth's Story*
Ruth approached Noma at Unity's Employment Services as she had heard about the help which was available, and the contacts Unity had, to help her. She desperately wanted to work with young people and children but had no experience.
Noma considered all her options, and found Ruth a volunteering opportunity at a local community school.
At this school Ruth gained valuable experience and did in school training courses during the 6 months she was there.
"Volunteering has given me confidence to work with children! Its been one of the most rewarding things I've ever done!"
Natasha's story*
When Natasha was made redundant after 12 years, she sought help from Unity staff regarding benefits and how to go about finding a new job.
She met Kelly who helped her complete a CV and apply for benefits. Searching for jobs highlighted the need for Natasha to have IT skills, which she didn't possess.
Kelly sourced and secured Natasha a place at a local college to do a Microsoft Skills course. After completing the course Natasha began volunteering at the college.
"Kelly has helped me so much! She helped me put together a CV, as well as motivating me and helping to rebuild my self-esteem"
*Names have been changed for anonymity.