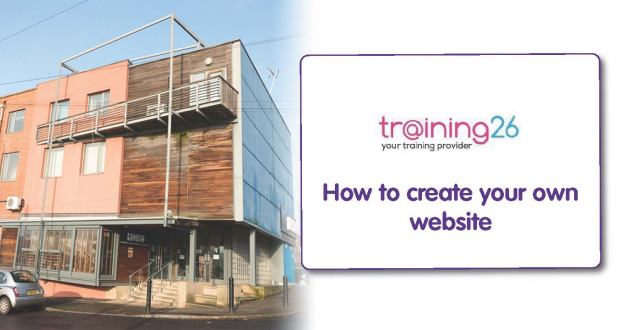 How to create your own website
---
Date:

Thursday, Oct 11

Time:

2:00 pm.

Location:

Training 26, 21 Savile Mount, Leeds, LS7 3HZ
Free Refreshments & Parking!
Part of Leeds Business Week…
You're here because you want to create your own website, right? Good idea. You're in the right place. And, you can do it without learning any programming or coding.
What's more, you'll gain access to exclusive domain, hosting & theme offers.
The topics included in this course provide you with the skills needed to create a website. The course covers what you need to set up domain, hosting and how to design your website. We design in WordPress – the most popular content management system about!
Who Is This For?
Those interested in learning to build websites using open-source (WordPress) and freely available tools should take this course. Delegates ought to have a basic knowledge of how to use a PC and the internet – no coding required!
If you would like more information call Angela at Training 26 0113 243 226 or email angela@training26.co.uk
If you are interested and would like to register, visit: https://www.eventbrite.co.uk/e/introduction-how-to-create-your-own-website-tickets-50850259495