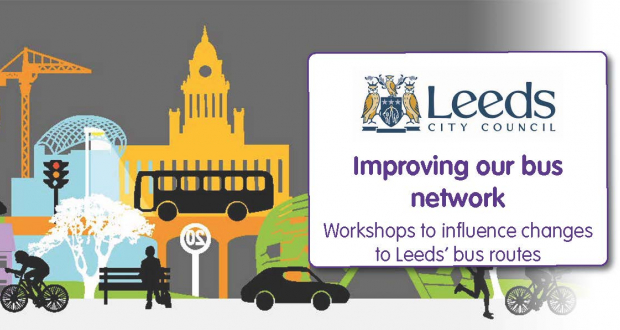 Improve the bus networks - Oakwood and Roundhay
---
Date:

Saturday, Mar 17

Time:

10:00 am.

Location:

Oakwood Church, Springwood Road, Leeds LS8 2QA
Do you want changes to public transport in Leeds?
In February and March 2018 Leeds City Council are hosting a series of public events to continue their conversation around Connecting Leeds and to discuss plans for four of the key bus routes they've identified, as well as for new and expanded park & ride facilities.
A second phase of events will be held in June 2018 to discuss the fifth bus route – Adel to Leeds via Headingley – and the city centre improvements.
They don't just want your feedback on the opportunities they have identified,they also want to hear your thoughts and understand your feelings. What are the key issues to you as a bus user, car user, cyclist, pedestrian, business owner or local resident.
Details of all the events – and how you can give them your opinions – can be found on the back page of the attached leaflet. To find out more about their proposals and have your say, visit www.leeds.gov.uk/connectingleeds.
If you have any questions, would like to receive more information by post, please contact them.
leedstransport@leeds.gov.uk
0113 395 6300