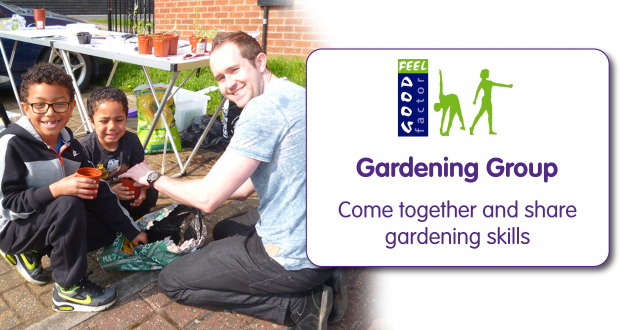 Gardening Group
---
Date:

Wednesday, May 24

Time:

10:30 am.

Location:

Feel Good Factor, 53 Louis Street, LS7 4BP
The gardening group has been running throughout the seasons come rain or shine. It's a fantastic opportunity to grow fruit and vegetables as well as herbs of all kinds.
Everyone is welcome in the community to use the gardens whether it's to come and browse or to even have your lunch on the communal benches.
If you would like to take a proactive role in gardening then come along and join in the fun! You can take home a whole variety of organic fruit, veg and herbs to enhance your cooking.
Workshop activities depending on the season include; growing fruit trees and bushes, containers and raised beds, wildlife gardening; growing vegetables, preserving jams and chutneys and basic garden design.
For more information contact Shabana on 0113 350 4200