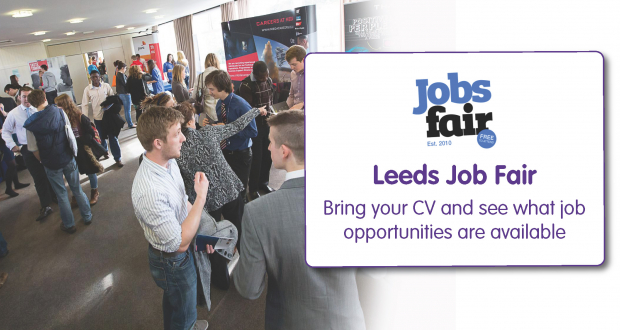 Leeds Job Fair
---
Date:

Friday, May 19

Time:

10:00 am.

Location:

Crossgates Shopping Centre, Crossgates, Leeds, LS15 8ET
The Leeds Jobs Fair is on the 19th May 2017, at the Crossgates Shopping Centre between 10am and 2pm.
It is a good idea to bring copies of your CV with you as between 10-15 companies will be recruiting on the day. The companies who will be attending the fair include:
The Army
Options Group
Hales Group
Royal Navy
Wesser
Avon
Five Rivers
Lifesearch
Betfred
Leeds City Council
Dept of Economic Development
HSBC
TPP-UK
West Oak School
Taylor CVS
Capita TV License
Leman
HFT
SME Insurance
Free to attend with no pre event registration required!
To get information on exhibitors attending or to express your interest in booking a stand, please email events@thejobfairs.co.uk
The Job Fair is open to all jobseekers of all age ranges. Including those who are unemployed and looking for work, those who have been recently made redundant or those looking to change career.