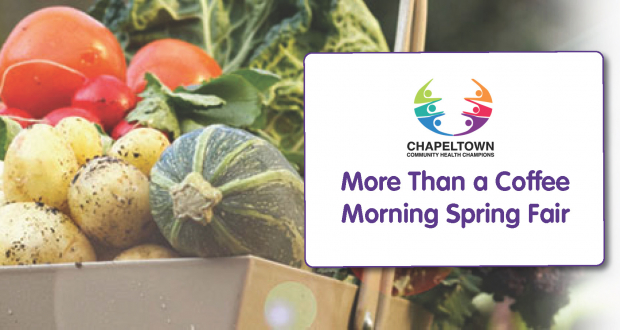 More Than A Coffee Morning Spring Fair
---
Date:

Thursday, Apr 27

Time:

10:00 am.

Location:

Leeds Polish Centre, Newton Hill Rd, Leeds, LS7 4JE
'More Than A Coffee Morning' is putting on a Spring Fair for Chapeltown. They want to promote the growing your own food and sharing stories of Chapeltown and places afar.
What is going on?
10:30-11:30 – Free gentle Zumba
11:30-12:30 – Storytelling & Reminiscing
11.30-1pm – Bunting making workshop
12:00-2pm – Grow your own – find out about local community gardens and DIY projects.
1-2pm – PAYF Summer Lunch
2pm – Walk around St Mary's Community Garden
Who is there?
The Electric Fireside/ The Brick Box – Storytelling workshop
Back to Front – exhibition of urban growing project in Leeds. Demonstrations of nifty, affordable ways to grow food at home.
Feel Good Factor – Planting workshop
The Conservation Volunteers – Green Gym & cuttings workshop
Leeds Black Elders Association – Find out about their community
Garden and how to get involved.
Find out about local community gardens and ways to help cultivate a 'grow your own' in your neighbourhood. Everything is free, but they do accept donations to support our volunteer group in providing a space for people to improve their health & wellbeing.